In 2018, electors voted to create nine districts in the City of Columbus and add two additional council members, for a total of nine councilmembers, representing each of the nine districts. The City will be beginning its districting effort at the end of 2020 and it will carry through the end of 2021. As part of this effort, a five-member Council Residential Districting Commission will be seated and produce three maps that will be submitted to Council. Council will be required to approve one of those maps without making changes by the end of 2021. Districts will provide geographic diversity. All citizens retain the power to vote on all of their council representatives.
The Council Residential Districting Commission is drawing the maps that will create nine Council districts in the City of Columbus, and needs your help to get it right. Take the CRDC survey today at www.surveymonkey.com/r/Columbusdistricts.
The survey seeks your insight on neighborhood representation in Columbus and how you want to see the CRDC address the new residential Council districts. The information collected will inform the strategy in drawing the maps, which will take place later this year. UPDATE as of JULY 6: THIS SURVEY WILL CLOSE ON JULY 16, 2021 (at 5pm unless we hear otherwise and update this page).
The survey is available online at:
www.surveymonkey.com/r/Columbusdistricts.
Visit columbus.gov/districtingcommission for more information on these efforts, links to community meetings conducted in the past month. To watch the CRDC West Side Regional Meeting, which included representatives from the Far West Side Area Commission and others on the West Side, please see: https://www.youtube.com/watch?v=qWQIOierOlg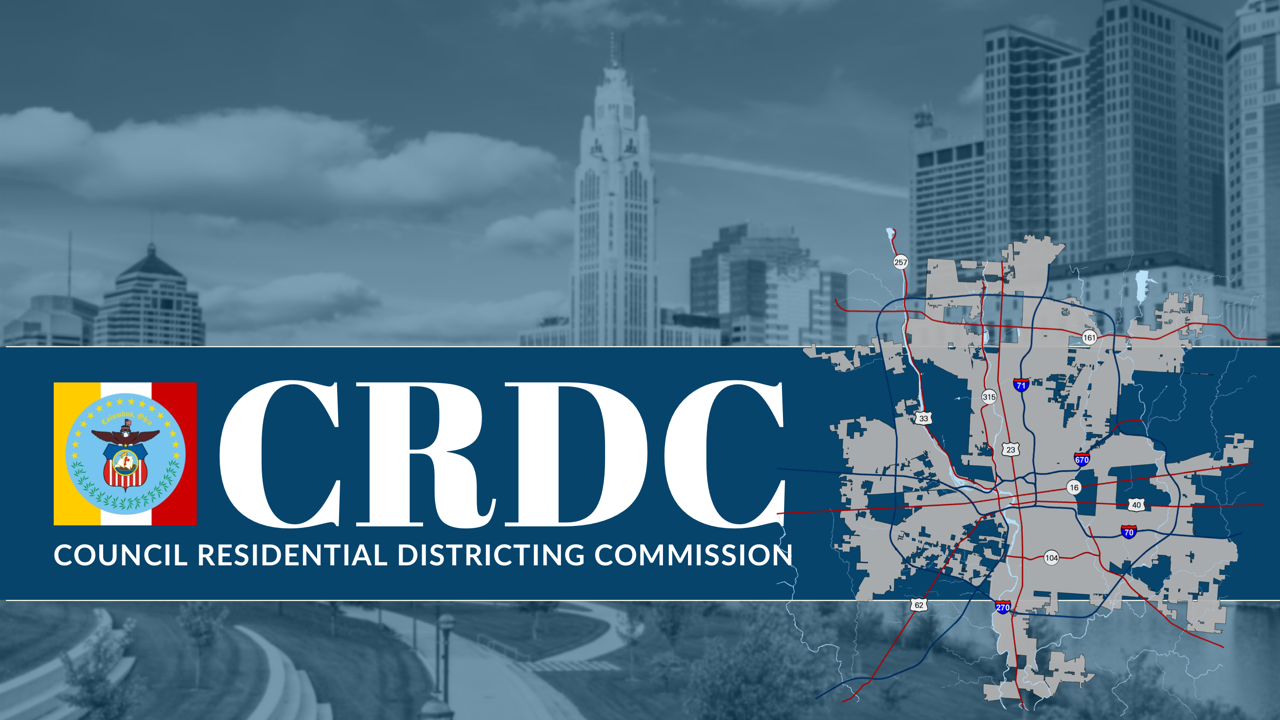 For background on this process and the CRDC, please see:
https://www.dispatch.com/news/20180508/voters-overwhelmingly-ok-adding-2-council-seats-dividing-city-into-districts
https://www.wcbe.org/post/columbus-voters-approve-measure-expanding-size-city-council
https://news.wosu.org/news/2020-12-02/columbus-city-council-begins-long-awaited-districting-process
https://abc6onyourside.com/news/local/columbus-city-council-to-draw-new-district-lines-add-two-members-in-2021
https://www.nbc4i.com/news/local-news/columbus-begins-process-to-establish-city-council-districts/